AFCI Outlets & Circuit Breakers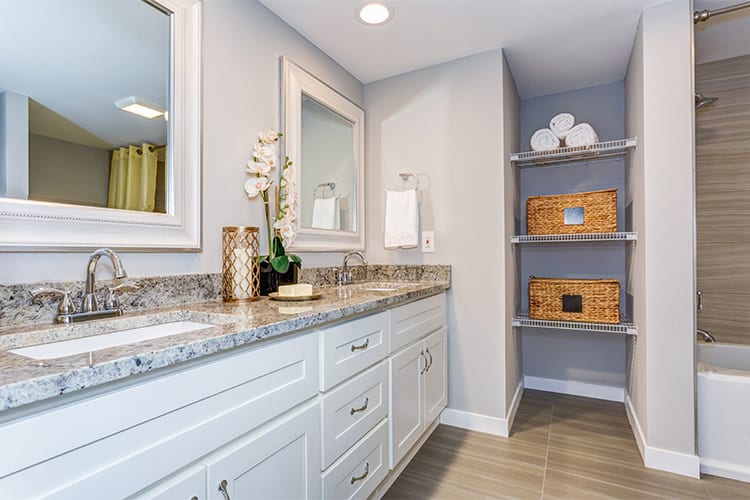 Arc Fault Circuit Interrupters, or AFCI, are electrical outlets or circuit breakers that are designed to recognize and respond to potentially hazardous arc-faults by interrupting power. These receptacles and circuit breakers help protect homes from both electrical fires and injury due to electrical shock caused by loose or damaged electrical connections.
Our highly experienced team here at Certified Electrical Technologies helps homeowners protect themselves and their homes from accidental fires caused by arc faults. With our experience comes the knowledge, skill, and understanding of residential projects that allows us to perform updates and installations of AFCI receptacles or circuit breakers in an efficient and non-intrusive manner. Each one of our Residential Electrical Service Technicians is background checked to ensure both your safety and confidence.
How AFCI Works
Arc fault circuit interrupters are installed on electrical circuits throughout the home and continually monitor for dangerous arcs in electricity. These arc faults often occur when a wire becomes damaged by nails penetrating a wire within the wall, the wearing down of a wire's insulation, and piercing wiring within walls with construction staples.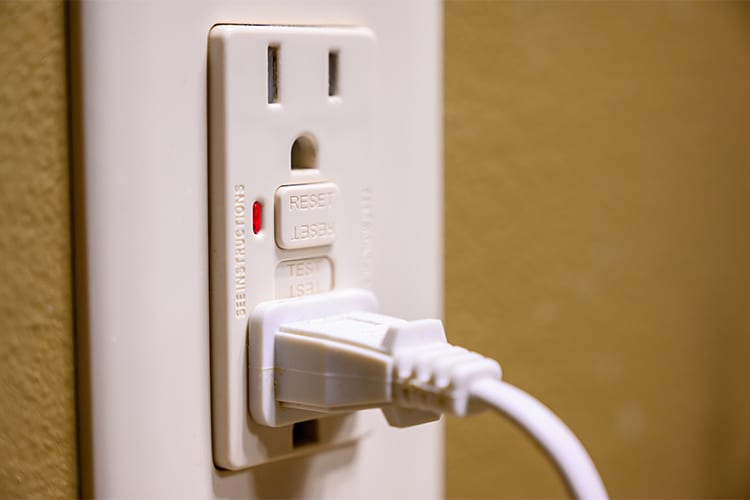 AFCI detects the "jump" in electrical current between two metal points and then terminates electrical flow within the circuit, preventing heat and possible fire.
When an AFCI is triggered by an arc fault, the outlet will typically display a red light or the circuit breaker will trip, causing a stoppage of power through the circuit. If the red light appears or a breaker is tripped, it is important to have your circuit inspected by a qualified electrician to ensure the integrity of the wiring has not been compromised.
Are AFCIs Required?
First introduced by the National Electrical Code, AFCIs are required in all new construction projects within all dwelling areas of the home. AFCI receptacles and circuit breakers provide protection for all wiring and extensions attached to a single electrical circuit. This means that once an AFCI is installed on the first "branch" of a circuit, all other outlets on that circuit are protected as well.
Certified Electrical Technologies & AFCIs
Updating existing electrical systems or installing AFCI receptacles and circuit breakers in new home construction projects is an important part of preserving the safety of your home's electrical systems. According to the NFPA, at least 69% of fires per year are caused by arc faults. Certified Electrical Technologies helps homeowners prevent accidental fires by safely and efficiently installing or updating electrical systems with AFCI receptacles and circuit breakers.
Our technicians will arrive at your home with one of our fully-stocked, logoed service vehicles, wearing a uniform, and will offer you a business card. We want you to feel comfortable knowing that our techs will always prioritize you and your home's safety.
If you're interested in AFCI receptacle or circuit breaker installation, repair, or any of our other residential electrical services, you can rest assured that you will receive the highest quality of service and expertise from our team. Schedule an appointment today by calling us at (866) 258-5252, texting us at (301) 889-8995, or by contacting us online.
Generator Panels & Connections
Recessed Lighting
Security Lighting
Carbon Monoxide Detectors
Service Panel Upgrades
CATV & Telephone Jacks
Home Automation
Troubleshooting & Repair
Dimmers
Flat Screen Receptacles
Check Out Our Coupons!
Our Awards