Residential Heavy Up/Service Upgrade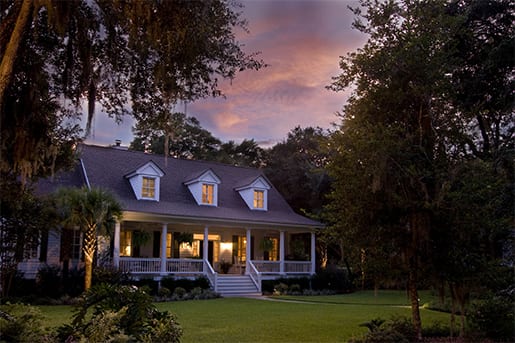 A heavy up or service upgrade has a very specific meaning for residential clients. A heavy up is the process of increasing the amount of power coming into a home to increase the capacity of the electrical system. A heavy up project typically involves replacing the entire service panel, the circuit breakers, the Service Entrance Cable, and updating the home's grounding and bonding system. CET also coordinates with your local jurisdiction for permitting and inspection and with your Electric Utility firm.
Certified Electrical Technologies helps homeowners in Maryland and Virginia improve their home's electrical systems and capabilities by performing heavy up services. We are proud to offer our clients a Superior Service Experience and a Lifetime Replacement Guarantee on Service Upgrades.
When a Heavy Up or Electrical Service Upgrade is Required
In most cases, a service upgrade isn't necessary for homes built within the past 20-30 years. Almost all houses built more than 20 or 30 years ago would benefit from a service upgrade and make them more valuable at resale.
The electrical infrastructure of an older home may not have the capacity to match the needs of the 21st century and beyond. When older homes were built, many modern conveniences were not yet available such as microwaves, dishwashers, HVAC systems, computers, and other high-demand appliances. The electrical needs of older homes were much smaller and they required less capacity due to the smaller demand.
Signs a Home May Need a Heavy Up:
Flickering lights: When a large appliance such as an HVAC system powers on, lights may flicker. This is an indication that the system does not have the correct capacity.
Breakers Trip Often: If you have to make frequent trips to your service panel to reset a tripped breaker, you may be overloading your home's current electrical system with too many electrical devices
Fuses: If your service panel has an array of fuses instead of circuit breakers, your system is overdue for an upgrade. Fuses have not been popular since the 1950's and most Homeowners Insurance firms will not insure a home with a fuse panel.
New Additions or Remodeling: Larger projects that add new electrical demands to a home often require a heavy up if the home is older. The home's electrical infrastructure must meet the increased demands of the remodeling project.
New HVAC system: If you are looking to upgrade your older home's outdated AC and Heating systems, you may want to consider having your home's electrical service evaluated to ensure it meets the requirements of the new HVAC unit.
Certified Electrical Technologies Residential Heavy Up Services
Since 1979, CET has been providing best-in-class products and services to residential clients in Maryland and Northern Virginia. CET offers fast, efficient scheduling, high-quality service delivered by highly trained technicians, and competitive pricing.
Here at CET, we are particularly proud of our outstanding team of engineers and electricians. Each member of our team possesses specific expertise, a high level of integrity, and a dedication to excellence. The qualities of our employees make them CET's most valuable assets and ensure total customer satisfaction.
Schedule a Residential Electrical Service Upgrade Today
If you're looking to improve your older home's electrical capacity to accommodate modern living, contact your local expert electricians here at Certified Electrical Technologies. We offer a satisfaction guarantee on every project and you can rest assured that our team will provide the highest quality of service. Schedule an appointment today with us by calling (866) 258-5252, texting us at (301) 889-8995, or by contacting us online.
Generator Panels & Connections
Recessed Lighting
Security Lighting
Carbon Monoxide Detectors
Service Panel Upgrades
CATV & Telephone Jacks
Home Automation
Troubleshooting & Repair
Dimmers
Flat Screen Receptacles
Check Out Our Coupons!
Our Awards